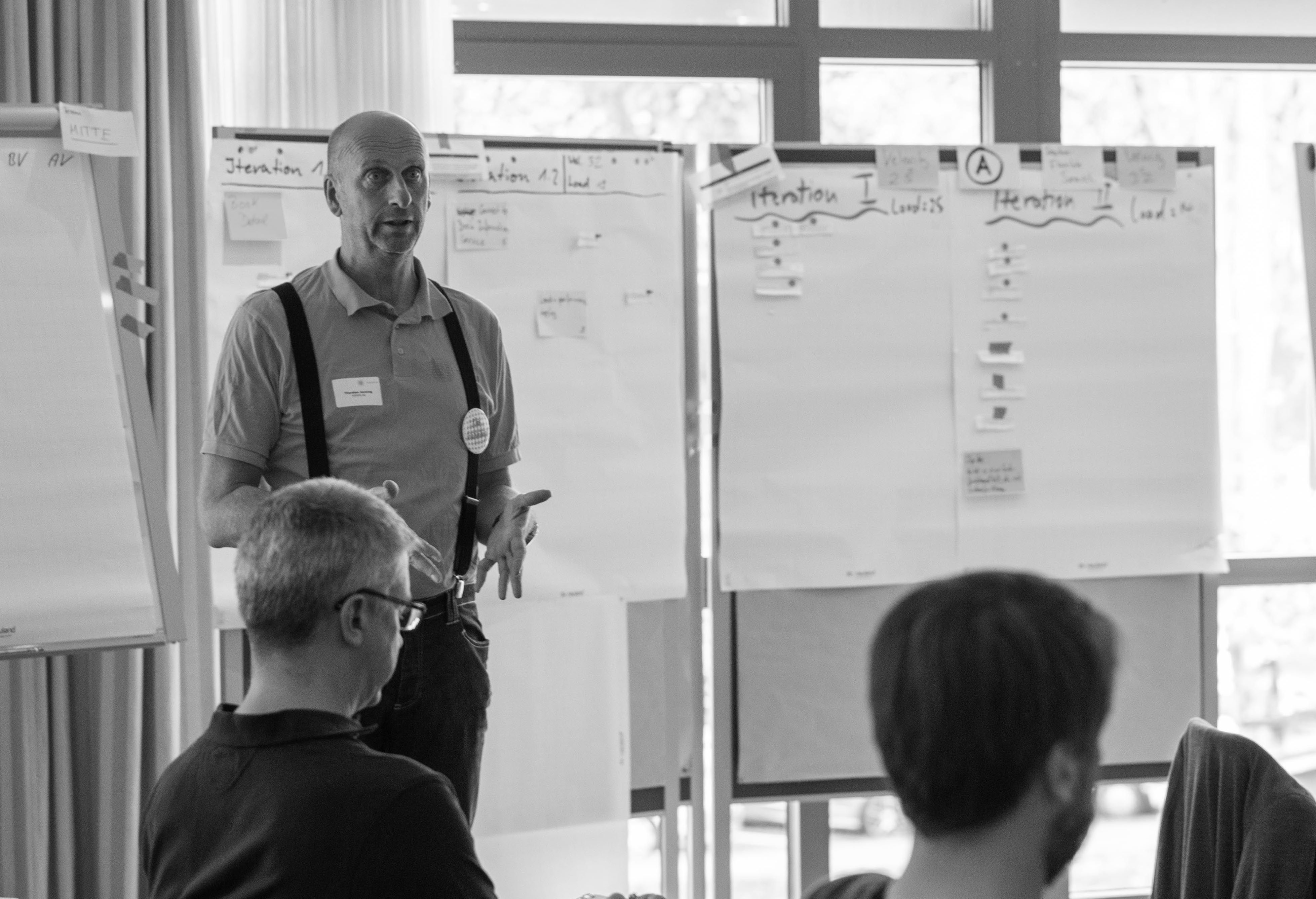 Finally another Implementing SAFe SPC Training in REAL from June 22 to 25 in Zurich, Switzerland. After the long remote training period, trainers and participants are looking forward to this first public face-to-face training.
"I am so looking forward to it," said Thorsten Janning, SPCT und SAFe® Fellow, and Niko Kaintantzis, SPCT, can only confirm this. The challenging training worked well remotely, of course - see the feedback wall - , but anyone who has experienced Thorsten and Niko in REAL knows that this training in Switzerland is something to really look forward to.
"In the beginning, we were all still a bit restrained with the anticipation", says Niko. Due to the changing Corona regulations, uncertainty could be felt even among the participants, but now enough participants are registered so that the training can take place and also the corresponding entry permits are clear, to be read here at the Swiss Federal Office of Public Health: https://www.bag.admin.ch/bag/de/home/krankheiten/ausbrueche-epidemien-pandemien/aktuelle-ausbrueche-epidemien/novel-cov/empfehlungen-fuer-reisende/quarantaene-einreisende.html.
To make it even easier, KEGON Switzerland has also already negotiated a special price package (165 CHF/night incl. breakfast) at the NOVOTEL Zurich Airport Messe. Address: NOVOTEL Zurich Airport Messe - ACCORINVEST Switzerland SA Lindbergh-Platz 1 - Glattpark (Opfikon) 8152 - Switzerland, www.all.accor.com
With these many good preparations, this SPC training can only be a complete success. OK, for the demanding SPC certificate it means nevertheless diligently cram, cram. cram.
Please note when booking - the training can be booked in Euro as well as in Swiss Francs. Click here to book: https://www.kegon.de/en/training/implementing-safe-spc/.
We look forward to getting in touch with you!