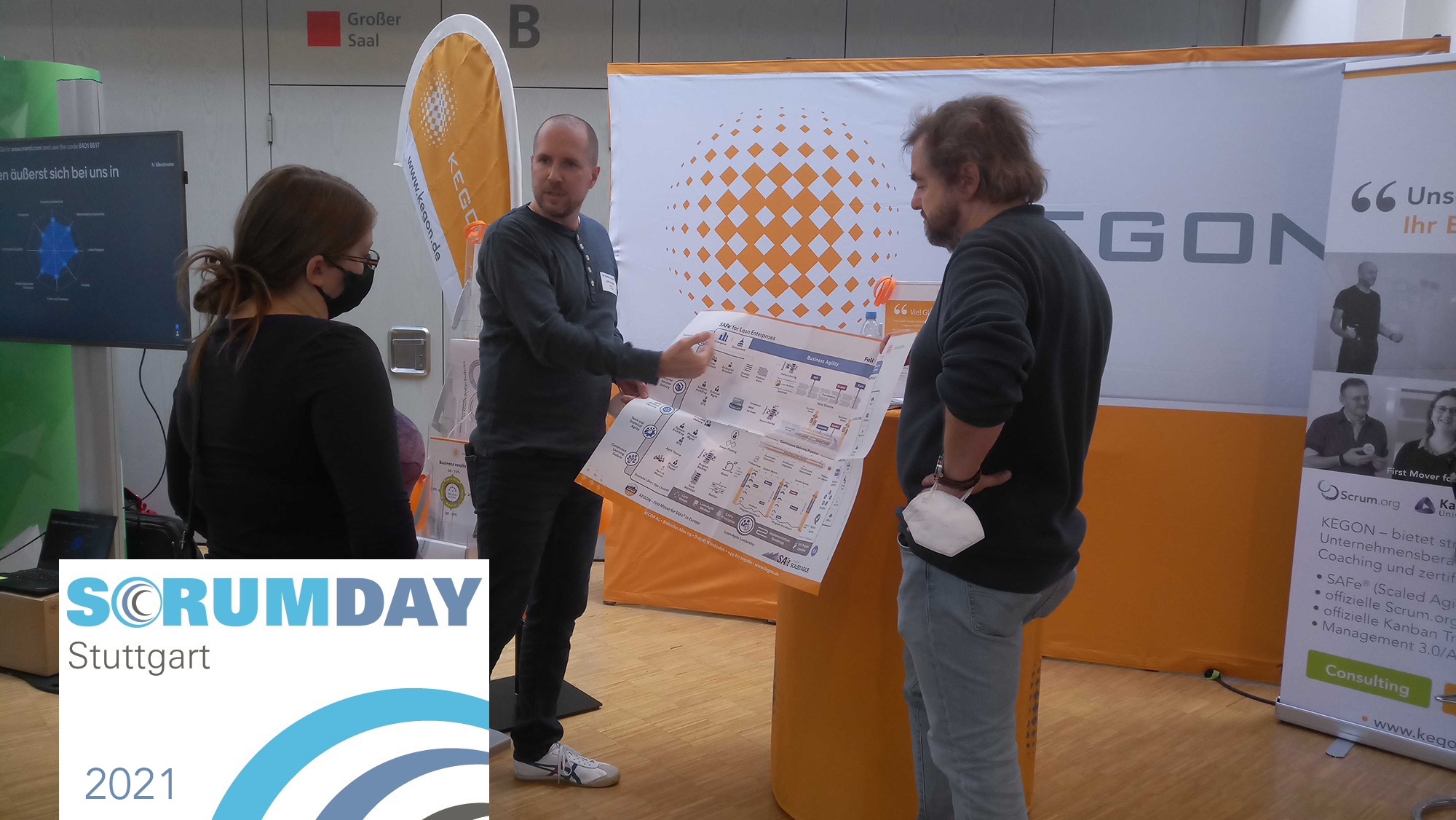 The Scrum Community gathered in Filderstadt near Stuttgart and KEGON was right in the middle of it, just like our bright orange booth and also immediately with the first presentation.
The KEGON speakers Peter Schnell and Johannes Kling entertained the audience with the exciting title: Captain Agile and his wild gang on the way to the new Scrum land (shipwreck and sea monsters included).
Captain Agile and his supposedly cross-functional team "Wilde Bande" are relaxing on their ship "Scrummania" on a Sunday afternoon in the harbor, when they discover the ship "Real Agil", which rushes past them with a lot of noise. How can this be? Irritated by this event, they take up the chase and a wild chase between a supposedly and a really agile crew starts. [Agile, more agile and most agile - is that possible ? We'll have to sort it out!]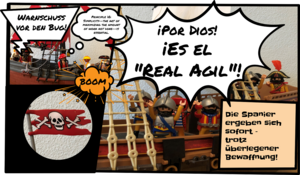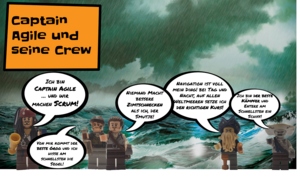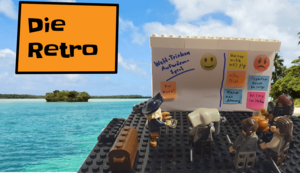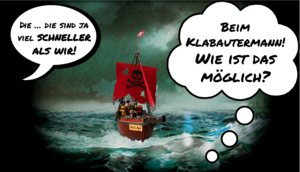 The two ships will have all kinds of adventures to endure. They will sail through storms, experience a mutiny on board, and spy on the other side, until a brilliant showdown in the kitschy sunset at the end of the horizon! Participants will learn in this interactive, not entirely serious lecture, with hopefully quite a bit of active, personal participation, how this story continues and what dangers crews face and how a truly agile team operates. And then we'll also look together at which patterns sound "agile" but are more cargo cult than well-understood agility, and how to succeed with true agile values and practices, even if you've been shipwrecked a few times before. Let's go on the journey together and have many adventures!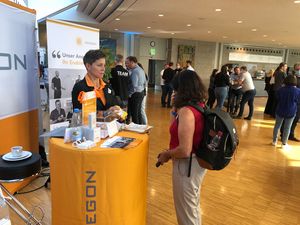 At the KEGON booth there was then more information about KEGON, of course mainly about the Scrum trainings. The interested audience also showed great interest in scaled agility with SAFe®, the Scaled Agile Framework.
As a conclusion to the event, there was a raffle at the KEGON booth for a 2-day training from KEGON. We congratulate the winner Florian Röser and are happy for him.