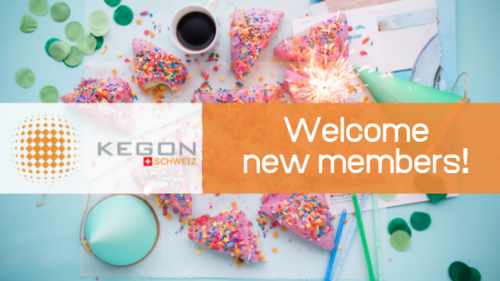 We send a very warm welcome to the new colleagues of KEGON Switzerland.
"And as last year, we were able to win over experienced specialists from the Swiss Agile Community and welcome our new colleagues". And we would like to join them: "A warm welcome" - we are happy to welcome our new colleagues from KEGON Switzerland, who - like all of us - are dedicated to customer enablement.
KEGON Switzerland was founded in 2017 and is part of KEGON AG, founded in 2002. The team, now consisting of 11 people, offers strategic management consulting, agile coaching and training.
https://www.kegon.ch/kegon-news/2020/kegon-schweiz-gmbh-3-jahre-erfolgreich-auf-dem-markt