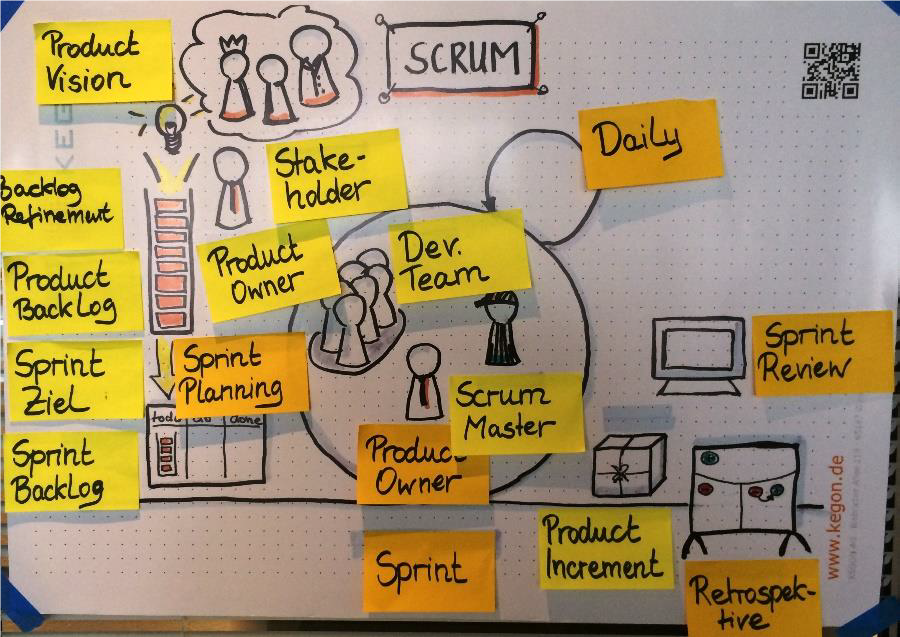 Client: Large information agency
Initial situation:
The customer starts a strategically important project with an expected duration of 2 to 3 years. With this project, the central service delivery system is to be newly developed in several stages.
The KEGON solution:
Introduction of Scrum for the overall project, consisting of approx. 30 developers, testers, business analysts, Scrum Masters, product owners and the overall project management.
KEGON takes over the coaching of the project, the stakeholders, the development manager as well as the IT department manager and in particular the two Scrum Masters in the initial phase of the project.
Basic trainings and special trainings are carried out, e.g. integration of the BAs and the testers into the teams.
Depending on the goals and activities of the coaching, the effort is concentrated especially in the first quarter and reduced afterwards.
The first quarter focuses on understanding and establishing the agile basics. In the second quarter, we optimize quality and productivity through intensive use of the agile method.
We support the introduction of Jira for the project and for the departments.
KEGON introduces synchronous LESS specific scaling aspects in the project and introduces cross-team KPI's for the project.