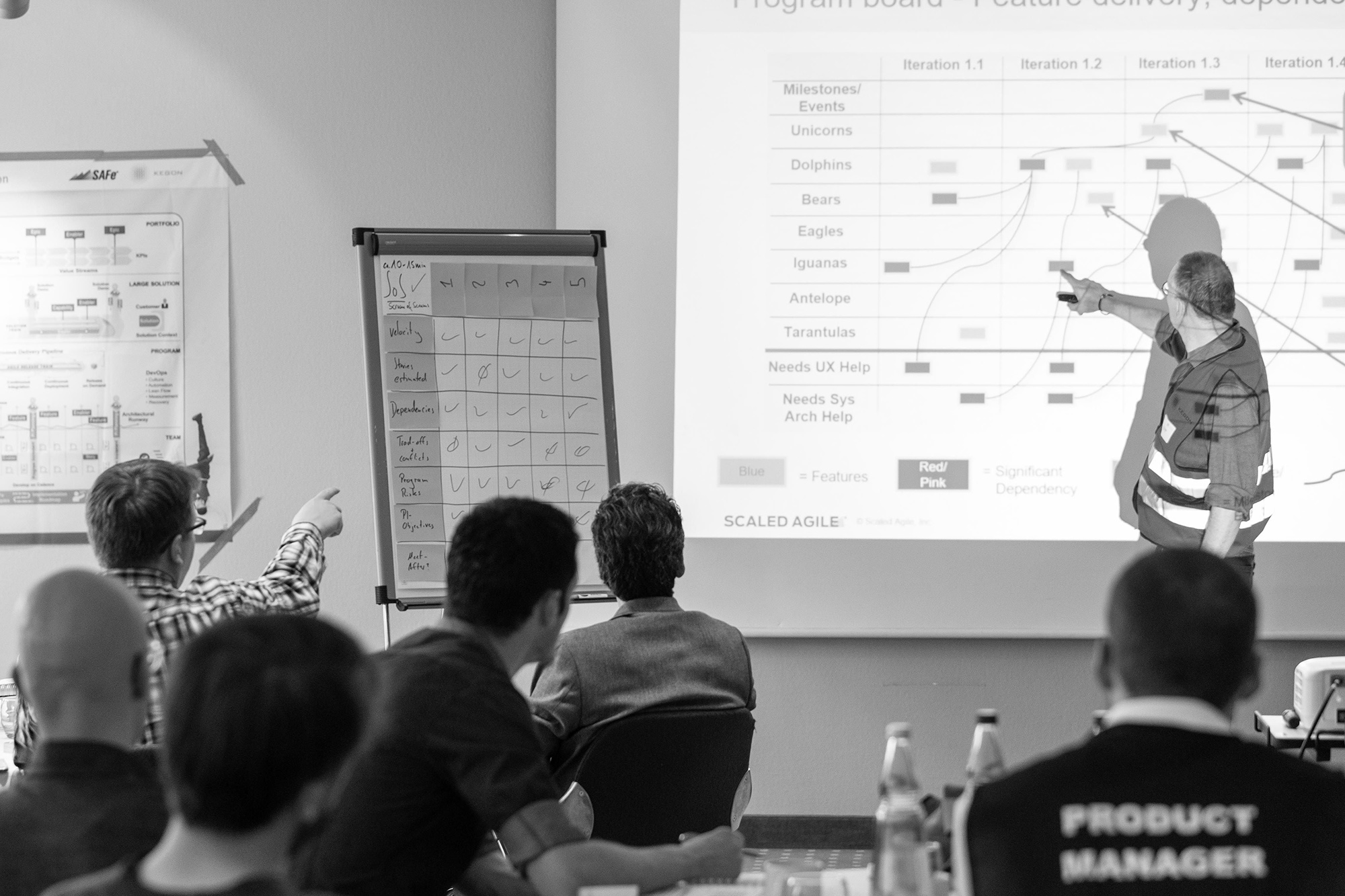 Customer: Scaled Agile Framework for the Customer Journey program at a major German automobile manufacturer
The Customer Journey program has decided to introduce SAFe for approximately 70 employees.
Initial situation:
As part of the customer loyalty program, the automobile manufacturer relies on the Customer Journey, which guides the customer from the car configurator to the delivery of the desired car. For this purpose, it is necessary to centralize the master data of the customers who are with the salesperson. The program provides the platform for the features to be implemented.
The external companies that previously worked separately in the program will be merged via SAFe. Cross-supplier planning and collaboration is coordinated by a joint SAFe product management system.
The KEGON solution:
Instead of individual, independent requirement lists for the suppliers, the program now works with a sorted program backlog that is transparent for all, making the goal and vision comprehensible for all participants. The achieved alignment then leads to team backlogs with user stories.
In joint PI planning meetings, suppliers who have not yet communicated with each other plan a common platform in order to deliver more agile and effective results.