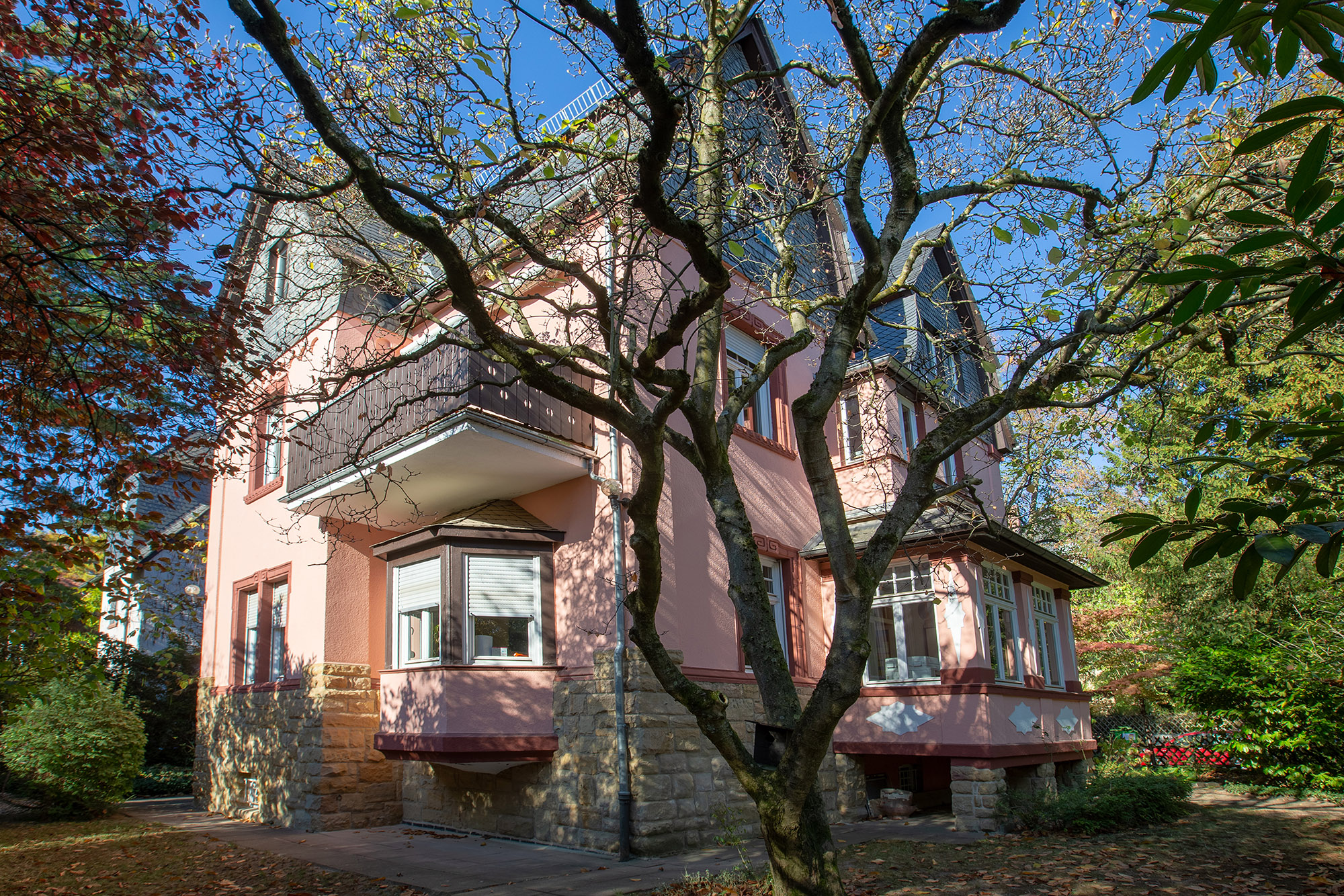 If you come to the KEGON Villa on a Friday today, you will feel a relaxed, casual atmosphere. Young and young-at-heart report on their experiences with customers and discuss new ideas and suggestions for improvement. Everything is very "hands-on" - everyone can and should get involved and try things out. The hierarchies are flat, the difference between partner or part-time employee is not noticeable at all. Entrepreneurship and pioneering spirit are obvious. As an outsider, you might think you have landed in a hip start-up in the middle of Berlin or Tel Aviv. But the picture is deceptive. KEGON can look back on a long history of successful projects and satisfied customers, of which we are proud and of which we want to tell you in the following.
In 2002, 8 IT specialists founded KEGON AG from the former plenum group of companies with the intention of making IT consulting better for customers and partners on the basis of top know-how and deep trust. The first few years were marked by a large number of IT projects. One successful product is the architecture tool KAT, with which complete IT landscapes can be mapped and analyzed simply and effectively. In 2004, the first major consulting project, an SAP integration at a healthcare provider, was successfully completed. At the same time, KEGON always strives to keep abreast of the latest knowledge and starts to get involved in the community. The first Technology Days will be held to exchange ideas with like-minded people and learn together.
With the increasing number of projects, the company grows, leading to the professionalization of the sales structure in 2006. The resulting improved analysis of customer inquiries awakens in us the desire to respond to the high demand for software development and architecture consulting. Therefore in 2007 the range of services will be extended by KEGON Engineering AG. Also privately we take it sporty and complete successfully our first Ironman. The exchange with customers and the passing on of our experiences is still important to us. Therefore we organize the first Management Track at the OOP in Munich in 2008.
More and more agile topics take up space in our consulting projects. Together with our clients and projects, we are growing into this new way of working and are thus in a position to build up profound expertise in these areas. In 2010, the first major agile transformation of a software house in the insurance industry with more than 200 employees will be supported and successfully completed after intensive learning loops. KEGON continues to grow and so does its range of knowledge. From pure IT consulting we develop a comprehensive consulting spectrum for agility, management and change processes.
So 2011 will be the most successful year in the company's history. We are celebrating this with the move to the new company headquarters in Biebricher Allee in Wiesbaden, where we still are today. In 2012 we can also celebrate our 10th company anniversary here. We want to pass on our success and sponsor the Scrum Days and also start the professional training business. Today the academy is one of the central elements in the daily consulting business.
In 2013 we cooperate with Scaled Agile Inc. for the first time. (SAI) and become a Bronze Partner. This enables us to also provide large companies with a framework for their agile transformation that can provide them with support and a basis for communication. With the training of further SAFe® Program Consultants and successful transformations, our knowledge base is constantly expanding and we will become a gold partner of SAI in 2014. The cooperation will be crowned in 2018 with the appointment of Dr. Thorsten Janning as the first German SAFe® Fellow. This gives us the opportunity to actively shape the framework and place customer experience in the right place. The agile business continues to grow and we are growing from IT into agility - across industries and globally. We are now one of the most renowned SAFe consulting firms in Europe! In 2017, we physically step beyond the German borders for the first time and establish our second subsidiary, KEGON CH. After 17 years, we are now eleven employees in the back office and over 30 professionals in consulting, coaching and training. In addition there is a huge network of freelance consultants and supporters.
Until today we are able to maintain the atmosphere of the beginning and combine entrepreneurial thinking and start-up feeling with the friendly relationship among each other and the experience we have developed and gained over the years. We are proud of what we have achieved. And we have plans for the future. Learning is another central point in our work.