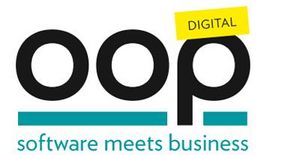 31.01.22 - 04.02.22
Remote
The CONFERENCE for Software Architecture
Almost traditionally KEGON has a presentation at the OOP. With the topic "Management 3.0 - that even works in a conservative environment ..." Peter Schnell hits the nail on the head.
About the presentation: The good experiences with agile methods have now also reached the more conservative companies, and change is being extended. Agile change usually also means a revolution in corporate culture. Rigid hierarchies and fixed structures are suddenly confronted with self-responsible, cross-functional teams, a new error culture and a completely different working style. Now Management 3.0 comes into play for many and delegation poker meets command & control or merit money meets fixed bonus payments. We try out what works.
limited number of participants. Click here for the workshop with Peter Schnell.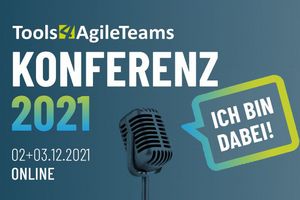 02. - 03. December 2021. Remote
10 YEARS of Tools4AgileTeams CONFERENCE
And as every year, KEGON is there, at the conference to share agility in teams and companies at all levels. KEGON SAFe® Fellow Thorsten Janning will be featured as keynote speaker. Felix Rüssel, SPCT, will again be a reviewer in the "Scaling Agile" track. With the organizer //Seibert Media GmbH, our cooperation partner, we are already looking forward to a great conference. Exciting talks, interactive sessions and exchange around agility is program.
Due to the current situation, the conference will take place exclusively online again this year. Read more.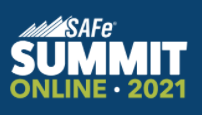 September 2021, 27th - October 1st
Remote
Global SAFe® Summit 2021
Global SAFe® Summit 2021 29. to 30. September, 09:00 bis 14:00 CET, remote

There is no more "business as usual." The pandemic forced us to adapt and change. But Agile reminds us that we can be deliberate in how we manage change, and SAFe® gives us a compass for navigating it. The Global SAFe® Summit is the world's leading event for scaled agility. As SAFe® Gold Partner and Europe's SAFe® First Mover, we are participating with different presentations and formats. We are looking forward to your participation. Tickets can be found here.
For the official website of the Global SAFe Summits click here. Further information here.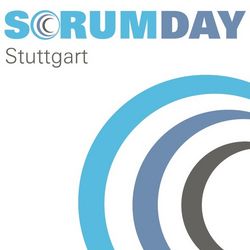 September 2021, 23rd - 24th
Filderstadt (near Stuttgart)
With Scrum into the new land
14th Scrum Days September 23-24, 09:00 to 21:00 CET, Filderstadt near Stuttgart.

Since the beginning of 2020, the world has changed significantly. Even without our intervention. We are waking up in a new land. Disruption is here.
We must now all become actors. That's why the motto for the 14th Scrum Day is "With Scrum into the new land".
You can expect innovation and inspiration, outstanding keynote speakers and as always the opportunity to meet a lot of interesting people.
KEGON is sponsor of the 14th Scrum-Day and is looking forward to the presentation of Peter Schnell and Manuel Marsch with the title: "Captain Agile and his wild gang on the way to the new Scrum land (shipwreck and sea monsters included).

More information and tickets at our News-Site https://www.kegon.de/en/company/kegon-news/kegon-auf-dem-scrum-day/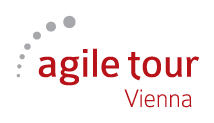 16. September 2021
Wien
Agile Tour Vienna
Agile Tour Vienna September 16, from 09:00 to 18:00 CET, Europahaus Vienna.

The agile community in Austria has come up with something special for this year's Agile Tour Vienna conference. There will be no online conference but a meeting in a relaxed atmosphere under the open sky. This promises real community exchange with interesting conversations, meeting old and making new friends, a barbecue and of course good Viennese coffee.

As a sponsor, we support this wonderful format and look forward to your participation!

Get your ticket at https://agiletourvienna.at/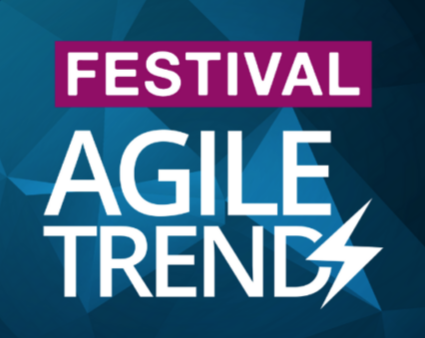 September 2021, 13th - 15th
Remote
ENGAGING PEOPLE TO CREATE HIGH PERFORMANCE ORGANIZATIONAL CULTURES.
Agile Trends Festival September 13-15, from 09:00 to 19:00 CET

The Agile Trends Festival is a free online event sponsored by Banco Santander and supported by several organizations. It aims to bring together experts from around the world to share their experiences and support people and companies interested in developing and evolving their agile practices. With more than 160 sessions on the program, the 3rd edition of Festival Agile Trends will be the biggest yet!

Three KEGONeses will be there with their contributions. On the topic "Our visions under the Spotlight!", Joseph ASSAF, Agile Coach, will be there and is looking forward to your participation. "From Scrum to SAFe in a nutshell" is the topic of René Hussong and Felix Rüssel is dedicated to "The 3 Waves of Scaled Agile".

Sign up for free here: https://agiletrends.online/#register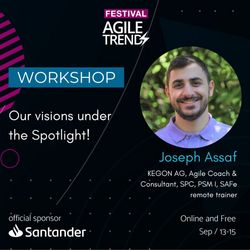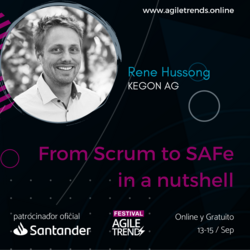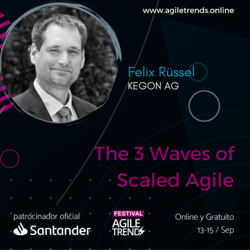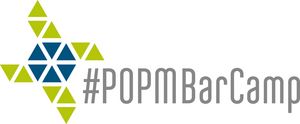 23. April 2021
Remote
2. German PO/PM BarCamp
The 2nd German-speaking PO/PM BarCamp will take place digitally on 23rd of April 2021. And again we will take a closer look at topics around agile product management, strategy operationalisation and portfolio control in the context of Scaled Agile implementations. We are sure there is a huge potential for a productive and exciting exchange.
More information at popmbarcamp.de/en

December 3rd-4th, 2020
Remote
Tools4AgileTeams
The virtual Tools4AgileTeams congress was a fantastic event, perfectly organised by SEIBERT MEDIA. More than 1,000 participants were registered in total and actually there were more than 800 participants in the different lectures at the same time. KEGON of course asked the visitors of our exhibition for their opinion of the conference and received only positive feedback. An agile coach said, "the T4AT is like a family reunion, you meet colleagues with whom you have worked together in projects years ago". The event tool Hopin offered the opportunity to meet these colleagues directly in individual video sessions - almost like in a real conference. You only had to get the coffee or a glass of wine yourself.
A big praise to Seibert Media - the best digital conference we had the chance to experience this year.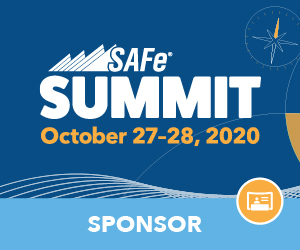 October 27th-28th, 2020
Remote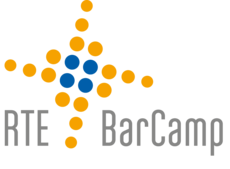 July 02nd, 2020
Remote
RTE BarCamp
After the great success of the 1st German speaking RTE BarCamp on 16.05.2019, we will host the 2nd RTE BarCamp Remote on July 02nd.
For the opening keynote we were able to win over the SAFe expert Carl Starendal with his presentation "The role of RTE in the past, now and in the future". The presentation is in English and Carl will be live from Copenhagen.
Further information can be found here.

June 20th, 2020
Remote

Meetup Remote: Always beat the competition: The Five Secrets of Agile Product Delivery
Language: Englisch
Achieving business agility requires enterprises to improve their ability to deliver innovative products and services rapidly. Businesses, however, need to balance their execution focus with a customer focus to help assure that they are creating the right solutions, for the right customers, at the right time. The result of Agile product delivery is enhanced business agility with superior outcomes for the enterprise and the customers it serves.
Come join Richard Knaster, SAFe Fellow and Author to learn the top five secrets of Agile Product Delivery and how it's one of the most important competencies for achieving business agility in a disruptive world. Learn how your organization can always beat the competition and win in the market place.
The meetup will take place online using the Zoom video conference tool.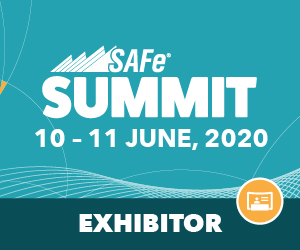 June 10th - 11th, 2020
Remote
European SAFe® Summit 2020:
European highlight in the SAFe® Community

The first virtual SAFe® Summit was all very exciting for us. Thank you for the great feedback of the participants on our talks of the KEGON speakers and the customer stories of our customers. We are happy about the new contacts made from our booth.
Thanks also to SAI. It was a great challenge to set up the event as a virtual conference for the first time to give the SAFe® community the chance to stay in touch and learn a lot in this challenging time, inspire each other and grow!
These program items attracted a lot of attention for 2 days and the recordings could be viewed for another 2 weeks (for participants of the Summit):
World-class keynotes from visionaries of transformation
40 live and simulation sessions from leading industry experts
Success stories from customers directly from companies
Virtual exhibition hall
SAFe® Expert Coaching Station (SPCTs)
community engagement

May 22nd, 2020
Remote

Meetup Remote: Project to Product: Beyond The Covid-19 Turning Point
Language: Englisch
In this talk, Dr. Mik Kersten will summarize his best-selling book, Project to Product, by presenting the historical context of the technological revolutions and providing advice to business leaders using the agility
enabled by teams adopting SAFe to help their organization and staff survive and thrive beyond the Covid-19 turning point.
The meetup will take place online using the Zoom video conference tool.
Please contact us if you have questions or would like additional information:
Irina Heck
Tel +49 611 20 50 80
irina.heck(at)kegon.de