14 September 2023
Wien, Austria
Agile Tour Vienna 2023
Vienna's leading agile community conference
Already in the last two years the Agile Tour Vienna inspired with successful open air events. The perfect balance between international agile experts, practitioners from the local community and of course all those interested in agile working. As in previous years, Susanne Bauer will represent KEGON Austria on site. With the topic "Why Tesla became the most agile company in the world through AI", Kurt Jäger, SPCT, KEGON AG, will take the audience into the agile world of the automotive industry. More information and tickets at agiletourvienna.at.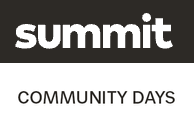 18. — 19. September 2023
Leipzig
Agile organisational development and change management
The Summit Community Days offer a place of knowledge exchange and inspiration for all those who want to drive change in their organisation. The world of agile methods with topics such as agile transformation, agile leadership, agile organisational development, change management, agile portfolio management and systems theory, presented by experts, will show you how to successfully implement change and accompany your team on the journey to an innovative future. Our KEGON colleague Peter Schnell is invited to share his knowledge with the community and is looking forward to an active exchange.
More at summit-community.de

27.09.23
Zürich
SAFe® Leadership Forum - the Swiss Conference
Great news from Zurich! We - KEGON SWITZERLAND - in cooperation with SAI, Scaled Agile Inc.® are organising the SAFe® Leadership Forum on 27 September 2023 in Zurich. The Swiss conference for Scaled Agility with SAFe. From Agilists for Agilists.
What can you expect? The Scaled Agile Framework meets numerous, successful companies in Switzerland that are focusing on agile transformation with SAFe. KEGON and our Swiss staff were one of the first transformation facilitators and are now happy to use the many contacts of their SAFe network to host a very special forum with renowned speakers in the middle of Zurich. Read more about the well-known speakers.
Curious? Then take a look right here at www.safe-leadership-forum.ch.

26.-28.11.23
Berlin
26.-28.11.23 Agile.SDV Europe, Berlin
Top level networking meets concentrated expertise:
This event focuses on agility in the automotive industry. How to apply agile methods, principles and develop agile organisational structures to speed up product developments as well as launches, so the industry can reduce development times, costs and thus stay competitive and meet customers' needs as well as requirements. Kurt Jäger's Talk entitled "Why Tesla became the world's most agile company through AI" fits exactly into this.
Read more: www.agile-for-software-defined-vehicles.com.

29.11. - 01.12.2023
Wiesbaden & Online
Tools4AgileTeams
The conference for the exchange about agility in teams and companies
The 12th Tools4AgileTeams conference will take place on 29 November - 01 December 2023 and has meanwhile found a fixed place in the event calendar of the German-speaking agile community and of course at KEGON. Felix Rüssel, SPCT, KEGON AG, will again moderate the Agile track and will certainly welcome some KEGON speakers. More about the Tools4AgileTeams conference, last year's keynotes and tickets at https://www.tools4agileteams.com/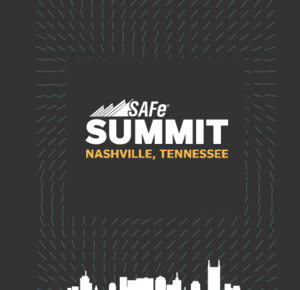 15–18 August 2023
Nashville, Tennesee
The international SAFe® community meets in Nashville, Tennessee
From 15 – 18 August 2023 the SAFe® Summit will take place in Nashville. Get to know our experts on site and exchange ideas.
A good opportunity to expand your own network.
We look forward to seeing you!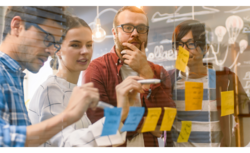 30 June 2023
Wiesbaden
Your Agile Date
Immerse yourself in new working methods!
Career change for humanities and cultural studies graduates
Learn more about our identity, our growth process and how you can develop together with us.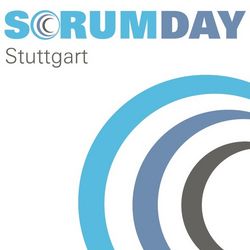 22. – 23. June 2023
Filderstadt (Stuttgart)
MOTTO 2023: "..."
The Scrum Day orga team is working flat out on the 2023 event, and the motto has not yet been decided either. But one thing is for sure. KEGON will be there again as a sponsor and is looking forward to an exciting event, great presentations and certainly lots of familiar faces at our stand.
16.03.23
Wiesbaden
The event by women for women
WI are happy to support our partner Seibert Media who want to create female role models and provide a platform for women in the tech industry to share their experiences from their day-to-day careers. With great speakers from many areas of the industry, Women in Tech Night '23 will showcase insights into the challenges and opportunities for women in tech careers!
Register for the 16 March 2023 on site in Wiesbaden here.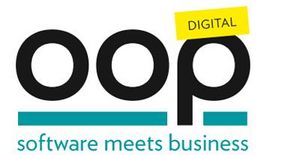 06.02.23 - 09.02.23
Remote
SOFTWARE MEETS BUSINESS:
The conference for software architecture
At OOP 2023, Susanne Bauer and Peter Schnell will address the rapid changes in our world and thus the role of leaders with the workshop "Lean-Agile Leadership".
To the presentation:
Leadership methods that have worked so far, successful behaviours and a proven leadership style are now reaching their limits.
Something is changing in the structure between managers and employees. One answer to this can be lean-agile leadership. This requires a new role model and self-image of leadership. But what does that mean?
Target audience: Managers, decision-makers, "led" people, people interested in agile leadership.
Prerequisites: Initial leadership experience is an advantage, but not a prerequisite.
Level of difficulty: Advanced
Monday, 06.02.2023 from 10 a.m. to 1 p.m., number of participants: max 30.Click here for the workshop with Susanne Bauer and Peter Schnell.

1 + 2 December 2022
Wiesbaden, Online
THE CONFERENCE ON AGILITY
in teams and companies
The 11th Tools4AgileTeams conference will take place on 1 and 2 December and has meanwhile found a permanent place in the event calendar of the German-speaking agile community. And as in the last years, KEGON consultants will be there again with their presentations. More about the Tools4AgileTeams conference, last year's keynotes and tickets at https://www.tools4agileteams.com/

Translated with www.DeepL.com/Translator (free version)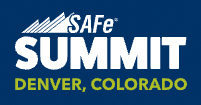 22 to 25 August
SAFe Summit
in Denver, Colorado
SAFe Summit from 22 to 25 August in Denver, Colorado
After last year's Remote Summits, we are looking forward to the SAFe Summit in Colorado. This year's KEGON Summit team includes speakers Niko Kaintantzis with the topic "What matters when working in multicultural environments", Silke Kainzbauer with "Building Relentless Improvement Into an Organization's DNA" and SAFe Fellow Thorsten Janning with the Customer Story "Agile Transformation in the German Public Sector - Hurdles and Takeaways when Implementing SAFe in a Culturally Challenging Environment". The SAFe Summit team will be strengthened by Kurt Jäger, who will be available to answer questions and can be found on site with his colleagues at the stand of our cooperation partner Seibert Media. . More information and tickets at https://safesummit.com/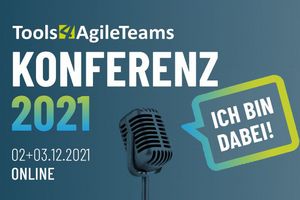 02. - 03. December 2021. Remote
10 YEARS of Tools4AgileTeams CONFERENCE
And as every year, KEGON is there, at the conference to share agility in teams and companies at all levels. KEGON SAFe® Fellow Thorsten Janning will be featured as keynote speaker. Felix Rüssel, SPCT, will again be a reviewer in the "Scaling Agile" track. With the organizer //Seibert Media GmbH, our cooperation partner, we are already looking forward to a great conference. Exciting talks, interactive sessions and exchange around agility is program.
Due to the current situation, the conference will take place exclusively online again this year. Read more.
Please contact us if you have questions or would like additional information:
Irina Heck
Tel +49 611 20 50 80
irina.heck(at)kegon.de