The Tools4AgileTeams conference is a fixed date for KEGON and also this year we are there with active support. The Scaling Agile stage will be moderated by Felix Rüssel, SPCT, and he will present numerous talks by KEGON consultants that are sure to generate excitement again.
KEYNOTE with Erika Schüttfort, BD Rowa, and Thorstne Janning, SPCT
Friday 03.12.2021, 13:00–14:00, Main Stage
Erika Schüttfort and Thorsten Janning will tell about the exciting journey of agile transformation of the BD Rowa company.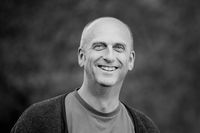 https://seibert.biz/t4at-2021-ubnmwe
Here are the KEGON presentations at a glance:
02.12.2021, 18.05 –18:45, Agile Leadership, Referentinnen: Heike Weil und Susanne Bauer
"You can't teach an old dog new tricks" - How our inner attitude supports continuous growth and learning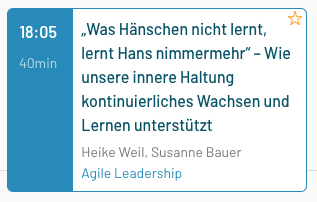 https://seibert.biz/t4at-2021-ldkzhu
02.12.2021, 18.05 –18:50, Scaling Agile, Speaker Felix Rüssel
The 3 Waves of Scaled Agile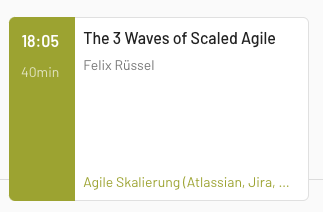 https://seibert.biz/t4at-2021-ujvk8q
02.12.2021, 18.50 –19:30, Scaling Agile, Speakers Manuel Marsch and Caroline Schmidt
King Karl against the Evil Spirits Routine, Sloppiness and Short Sightedness (Fairy Tale, Part2)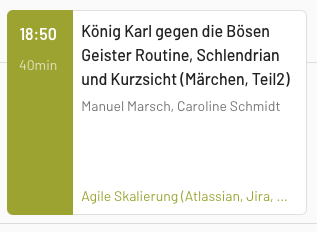 https://seibert.biz/t4at-2021-3xtkdy
03.12.2021, 10:20–11:00, Agiles Productmanagement, Speaker Manuel Marsch
From product manager to market and customer understanding: Important Skills for Product Managers in Times of Corona, Digitalization and Disruption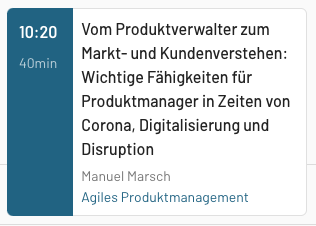 https://seibert.biz/t4at-2021-p9nqqm
03.12.2021, 11:50–12:30, Scaling Agile, Speaker Felix Rüssel and Michele Lanzinger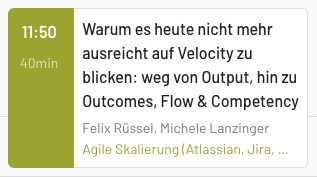 https://seibert.biz/t4at-2021-uyfrls
Click here for the full agenda of the Tools4AgileTeams: https://www.tools4agileteams.com/agenda/