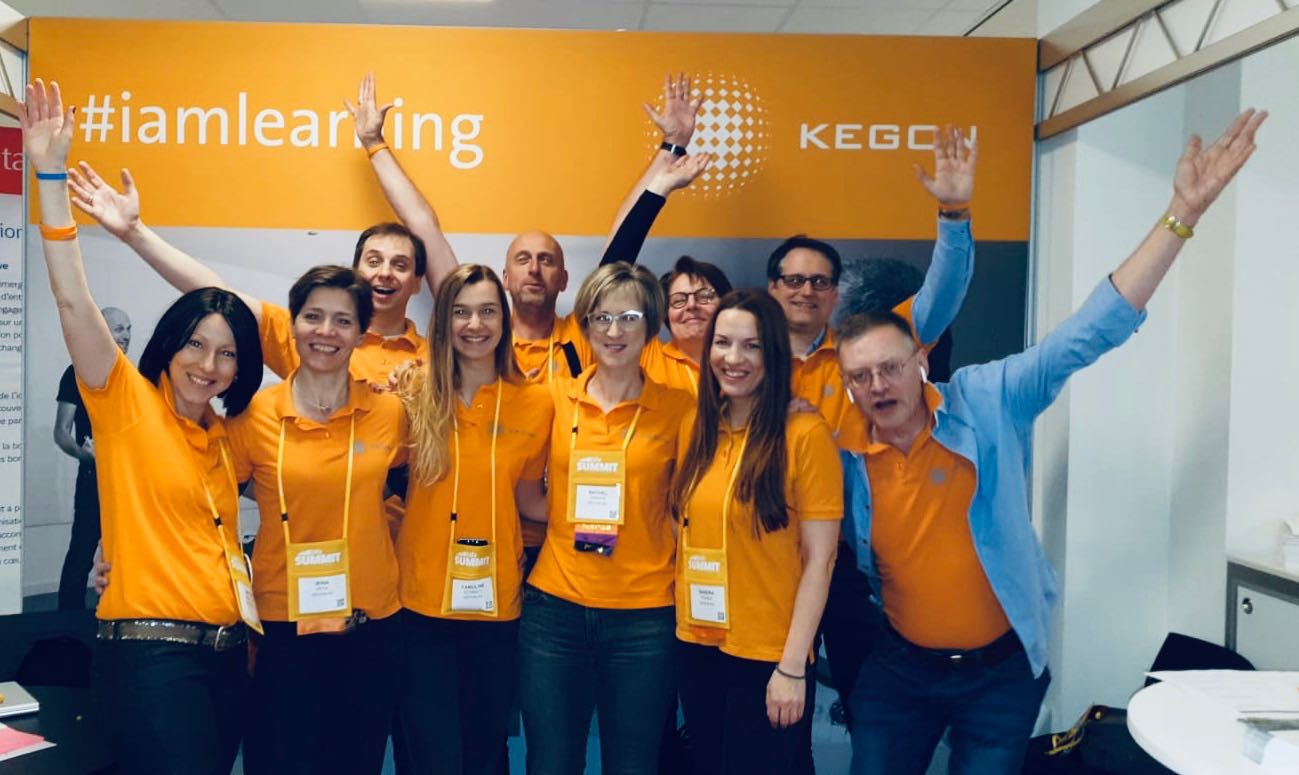 Dean Leffingwell personally opened the conference in beautiful sunshine. With the topic Business Agility he showed us clearly where our SAFe journey will go in the future. From the agilisation of the development areas to a holistic corporate transformation that includes all business areas and support functions. The subsequent presentation by one of our customers was particularly impressive.
Company representatives from Bosch together with our SAFe Fellow Thorsten Janning presented their company transformation with SAFe, which obstacles and hurdles they had to overcome and how together we could successfully improve customer benefits, shorten time to market and achieve major cost savings. The Bosch Success Story was on everyone's lips throughout the day. Throughout the day, we were impressed by the huge number of interested people, friends and former training participants who visited us at our booth.
Another highlight of the first day was the presentation by Thorsten Janning, in which he presented for the first time his experiences with SAFe in service organizations. This opens up many customers and new opportunities for us to further disseminate our ideas. With a drink and a tasty meal, we were able to conclude the successful first day together.
The second and last day was also marked by KEGON experiences. Felix Rüssel and Silke Kainzbauer reported in their Lightning Talk on dynamic Maturity models , how these can be used in complex systems as an important control element - if they succeed in keeping an eye on some basic ideas.
Kurt Jäger inspired us to look beyond our own horizons and to get to the bottom of impediments in our ARTs. For this purpose he took up the topic of assessments and maturity models again.
In the panel discussion "Our Greatest Implementation Challenges", the invited experts - including Felix Rüssel - provided exciting impulses on topics such as system demo, the significance of architecture and architects in SAFe, and also on topics such as Team Dynamics. Unfortunately, time passed too quickly to take up the very European topic "Worker's rights".
The big lecture by Wolfgang Brandhuber, in which he reports on his experiences in huge development organizations, was particularly interesting. Such large solutions are particularly challenging because the inherent complexity is difficult to master. His approaches and ideas caused great murmur in the audience and many "Ahs" and "Ohs".
Wolfgang's presentation was also the culmination of two wonderful days with customers, friends and colleagues in The Hague. Time flew by and we had a lot of great experiences. We would like to take this opportunity to thank all supporters and interested parties at our stand once again. You made the days what they were. We are already looking forward to next year!