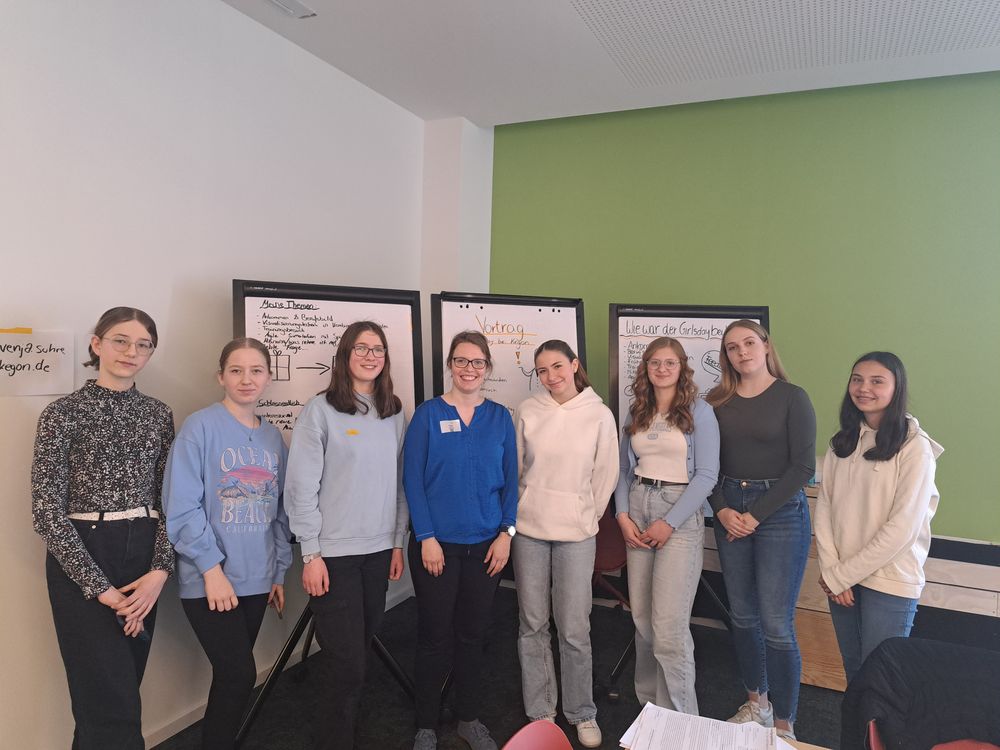 Svenja Suhre and Anna Jäger welcomed on 27th April 2023 seven schoolgirls aged 14 - 17 to the premises of the cooperation partner Seibert Media GmbH.
There they slipped into the role of management consultants and got their first insights into modern working method.
At the beginning, they learned about the job description of a management consultant and were prepared for the reality of working life. They were enthusiastic about the diverse tasks that this profession entails: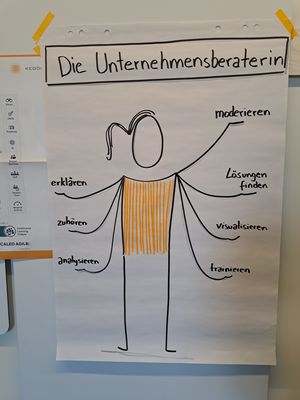 Develop a strategy
Solve problems
Winning customers
Optimise processes
All that sounded very exciting!
The students learned visualisation techniques to present abstract content quickly and easily. They then applied what they had learned directly in an Inspect & Adapt workshop, where they evaluated the current state of a product and processes. They even highlighted weaknesses and actively contributed their ideas.
Team building was also an important part of the day. The girls learned how important good communication is and how they can solve tasks together.
At the beginning, the participants were a bit nervous when it came to preparing and giving a presentation. But in the end, they were able to successfully use their new visualisation skills and were proud of their performance.
At the end, they were asked if they could imagine becoming a management consultant. They were enthusiastic about the many varied challenges this profession offers. The majority can very well imagine working in this industry in the future.
The event took place in the modern premises of Seibert Media GmbH and the lunch was excellent.
All in all, it was a perfect day!