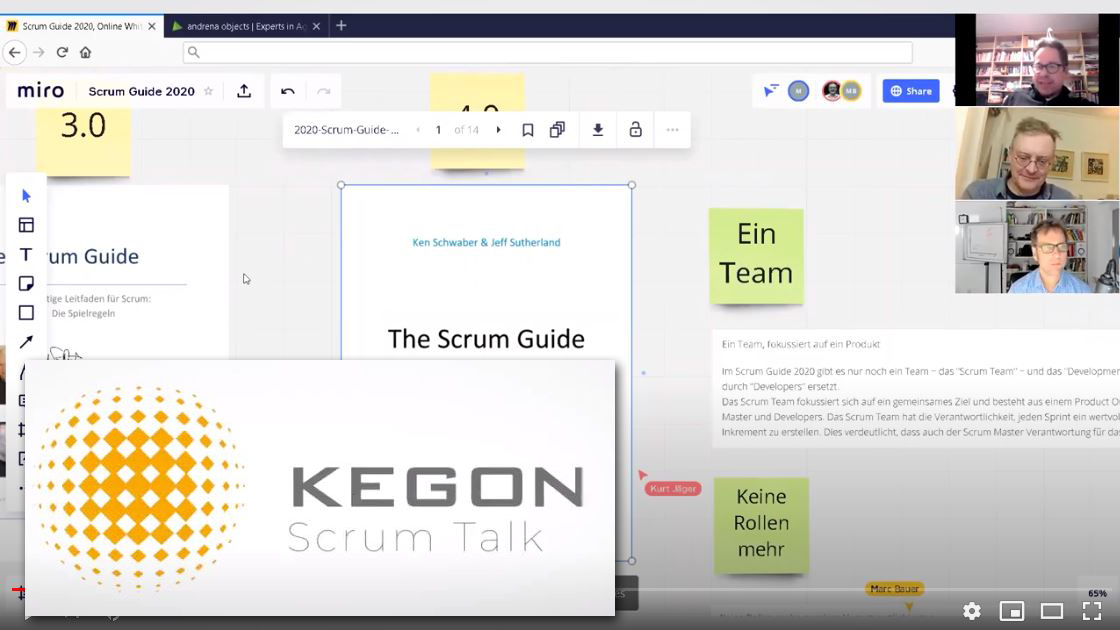 When three agile consultants philosophize about the Scrum Guide 2020 in the evening (entertainment guaranteed)!
On 18.11.2020 the 4th edition of the so-called "Scrum Guide" was published, a framework for the application of Scrum in product development with agile teams. Due to the new brevity of the document, there is some astonishment in the Scrum community and in social media.
In an illustrious evening session, the three experienced Agile Coaches Kurt Jäger, Marc Bauer and Manuel Marsch from KEGON will talk about innovations, changes and challenges of the new version and what this means for companies and Scrum users.
In this video you can learn what's new in the Scrum Guide (2020) 4.0, how experienced coaches see and hear these changes, some amusing anecdotes from the Scrum world and also what makes Scrum different compared to SAFe®, Spotify, LeSS or nexus.