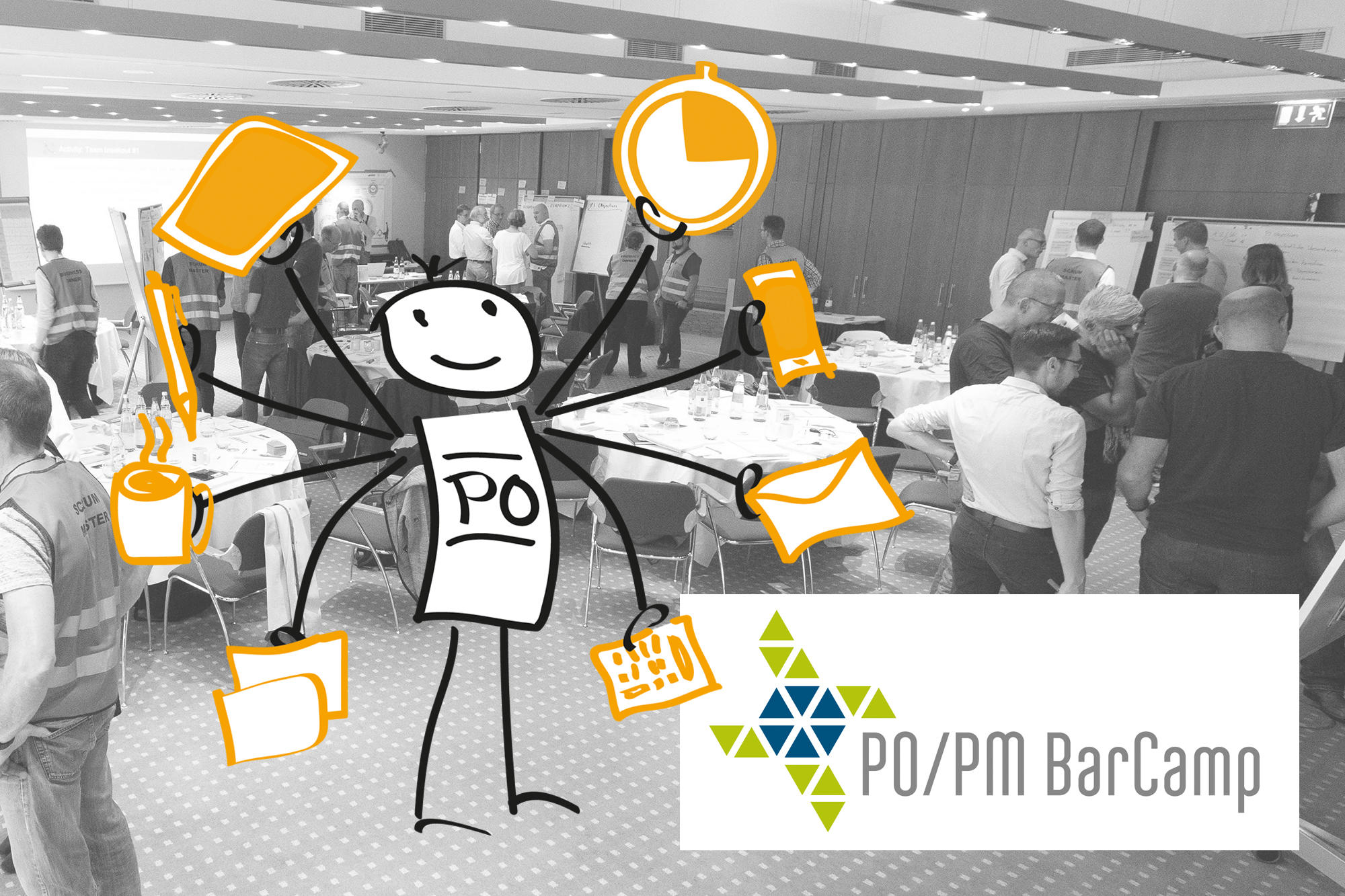 Monday morning at Superpower Inc., Kalle enters his office sleepy as usual. He is the product owner of Team Fluxgenerator. His team is responsible for the power supply of the new Batmobile. It should be able to fly at supersonic speed, at the very least... Let's see how we manage that. And he doesn't actually understand why this is needed - but you do what the manager says, don't you?
But first a cup of coffee - he has a lot to do today, because soon there will be a sprint change. Since he has to do important things for the boss at the same time, he is only working part time for his team and couldn't really take care of the backlog for the last weeks. But anyway, now he is back again. He had written down the most important things at the very beginning and told the team exactly how to handle them in his absence. He hadn't talked to the other product owners anymore. But that will fit somehow! Full of enthusiasm, he is now working on his backlog for the Sprint Planning. So what is the most important thing? It has to go up - that's what he had learned in the training! This looks important, this has to go up! They have to deliver the second user story to another team. Then let them wait a bit, he can't help it. I wonder if they can do everything in this sprint? He can guess, then the team has a clue and it will go faster. It's not the first flux generator he's built here. All right, now everything fits. Full of energy Kalle goes into the Sprint Planning and greets his team - funny that they don't seem to be interested in planning at all?!
Do you recognize this? As a Product Owner or Product Manager, do you also occasionally have questions as to how all the theory from the training courses really works in practice? How to really work effectively together with several teams on a product? What are anti-patterns that I should never adopt??
These and many other topics we intend to answer and discuss during our PO/PM Barcamp. We will look at the challenges of a Product Owner or Product Manager together. Often we have full responsibility for the product, but when it comes to concrete decisions, we lack the authority. In addition, there is a difficulty in finding the balance between time, money and available team members to achieve the short-term goals without losing sight of the long-term strategy. Allow me to ask: does this clearly communicated strategy "from above" even exist? The area of responsibility of a product owner and product manager is broad and often underestimated. This is what we want to discuss with you in our Barcamp.
What, you haven't heard about our BarCamps? Well, for those of you who just joined us. A BarCamp is an open meeting where all participants can come with topics and concerns that are worked out together. We want to profit from the experiences of the others and look for solutions with lots of fun and creativity.
Therefore we cordially invite you to our 1st German PO/PM BarCamp on 06.02.2020 in Darmstadt!
At the BarCamp you can present your own topics from everyday PO/PM life or participate in discussions and exchanges with other Product Owners/Product Managers from various German companies. In addition to the pure Open Space part we from KEGON will come up with one or the other highlight for an interactive impulse knowledge transfer.
Sign up here and save your spot.

Here you can attend a 3-day SAFe® Agile Product and Solution Management (APSM) training course in advance (thematically appropriate)