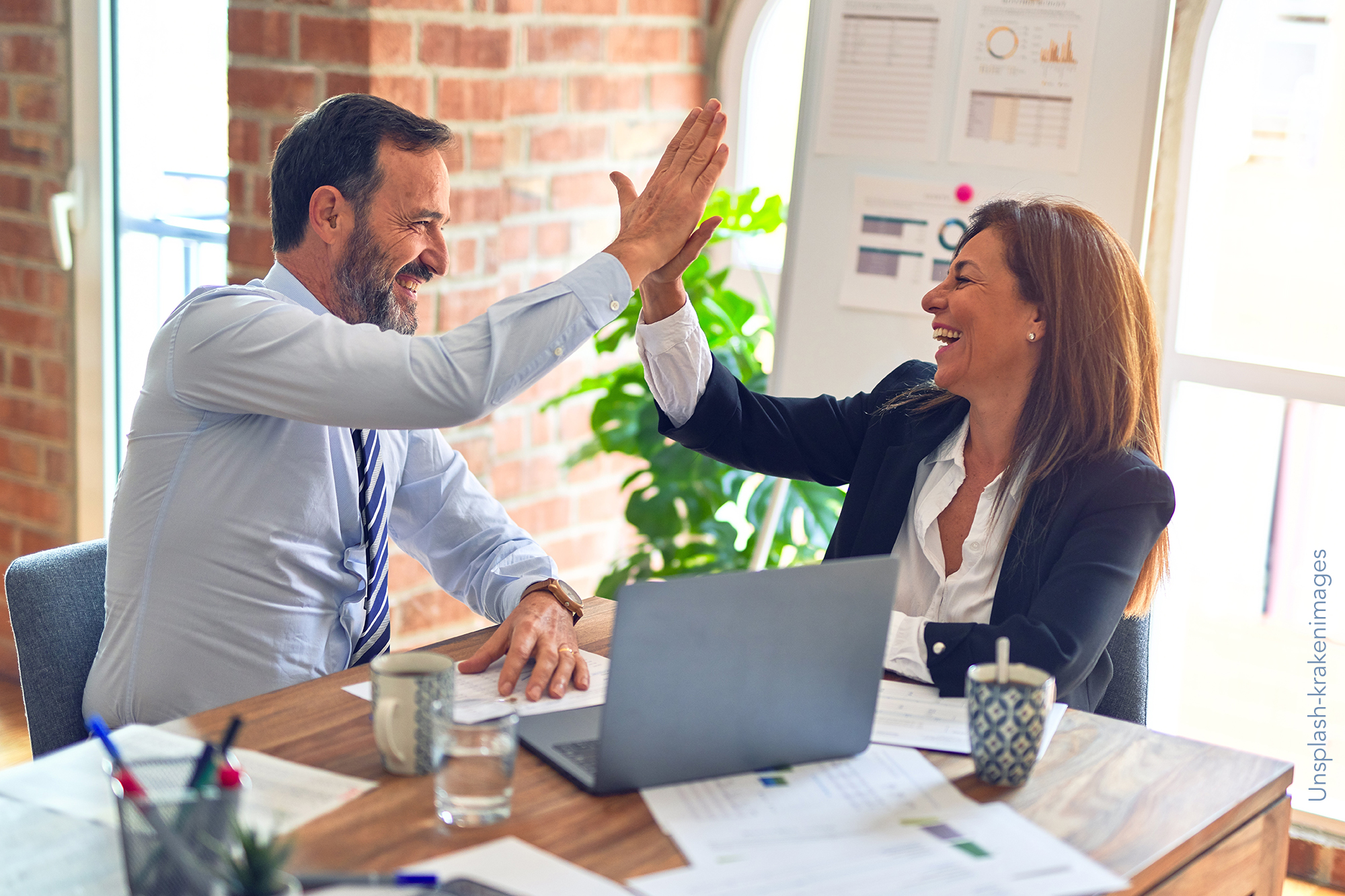 Client: Swiss Life Deutschland, Hannover and Garching
Initial situation: With its two business models of insurance and financial consulting, Swiss Life Deutschland faces different challenges in the market. Common to both business models, however, is the ever-increasing importance of proximity to the customer and the increasing market dynamics. This continuously increases the demands on the organization's capabilities. In order to respond adequately and learn in step with the market and customers, agile approaches are playing an increasingly important role in the workflows at the Garching (insurance) and Hanover (financial consulting) sites.
Motivated by positive results from various pilots, mainly in IT-related business and IT, the organization is now addressing the issue of business agility. The enabler and starting point of this business agility is to be a scaled agile approach oriented to the Scaled Agile Framework, which promotes collaboration across both locations and strengthens the focus on value delivery.
KEGON Solution:
Scaled Agile as the next step towards Business Agility - Establishment of a cross-site mission team and involvement of the management boards.
Timeframe November 2020 - April 2021
To validate the idea of introducing a scaled agile approach and thus consistently continue the change process underway at Swiss Life, a cross-location mission team of F1 executives was formed. This team iteratively created a vision of a suitable way of working and worked out the first steps in this direction. This first vision with the corresponding next step was the basis for the constructive exchange and the positive decision within the management. The KEGON consultants set up the framework so that this result could be achieved. By training F1 and F2 executives from IT and business on scaled agility, Swiss Life Germany was able to create its vision for the future way of working on its own. This was accompanied by a board workshop in which impulses for scaled agility were set and questions discussed. The internal driver for the project was the CTO supported by a small internal team of motivated agilists. The KEGON consultants accompanied the entire process as sparring partners of the management.