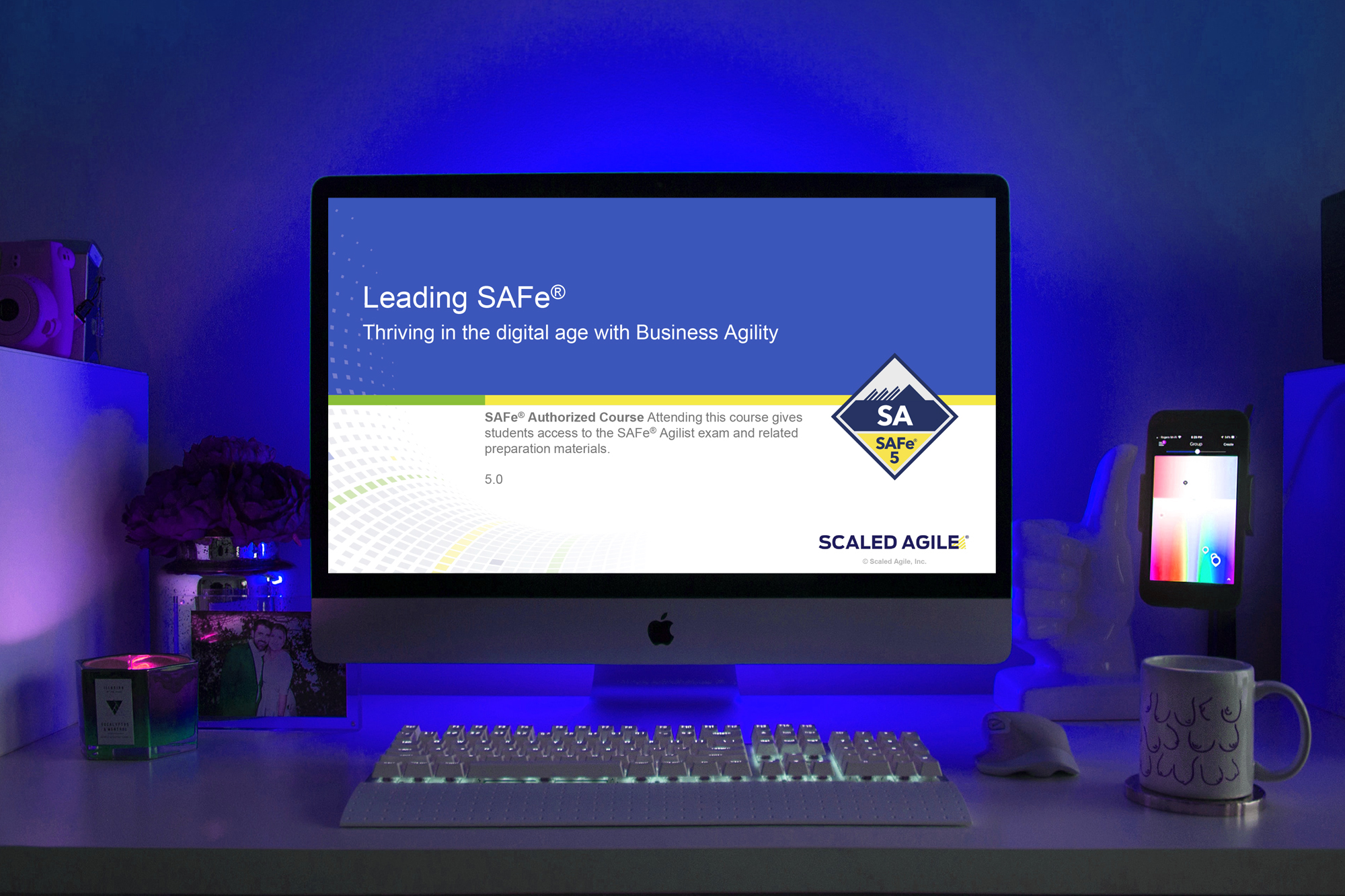 Stay SAFe®! Implement corona precautions with remote training and still get to know the Scaled Agile Framework® better.
A good learning success for seminar participants takes place especially in personal and interactive events with an adequate group size. Due to the current corona precautions, many companies and seminar participants avoid exactly this setting, which has been the basis for the public and in-house SAFe® Trainings of KEGON up to now.
As a Scaled Agile Gold Partner (SPCT) KEGON now offers the possibility to conduct ALL*, SAFe Basic as well as Advanced-Trainings (such as Leading SAFe, SAFe PO/PM, SAFe Scrum Master, SAFe RTE, SAFe-for Architects, SAFe Lean-Portfolio-Management) as remote-classes. Since KEGON already has several years of experience with remote trainings for Lean-Agile topics and has some trainers with good SAFe as well as remote training experience, these trainings can be booked now.
Due to the licensing requirements of Scaled Agile Inc. these trainings are currently only allowed to be conducted for customers from one context, i.e. one company. There are further general conditions that must be taken into account. Our experts from the Academy will be happy to advise you on what needs to be considered for a successful remote training.
Public classes of most licensors, where individual participants come from different companies, may also be conducted as remote trainings, currently limited until the end of May*. Current information can be found in the individual training courses.
Because Corona should not keep us all from learning together.
If you are interested in in-house remote trainings, simply send a request to inhousetraining(at)kegon.de

Stay SAFe!
*Text updated end of March 2020
The first experience report of a participant can be read here in the blog.